WHY YOUR PILLOW MATTERS
Choosing the right pillow is crucial for a restful and rejuvenating sleep. The pillow directly impacts the alignment of your head, neck, and spine, which in turn affects your overall comfort and health. An ill-suited pillow can lead to a host of problems, including neck and back pain, headaches, and even sleep disorders. On the other hand, a well-chosen pillow provides proper support, relieving pressure points and promoting proper spinal alignment. It helps maintain the natural curvature of your neck and spine, allowing your muscles to relax, and facilitating deep, uninterrupted sleep. Therefore, selecting the right pillow is essential for ensuring optimal sleep quality and waking up refreshed and energized.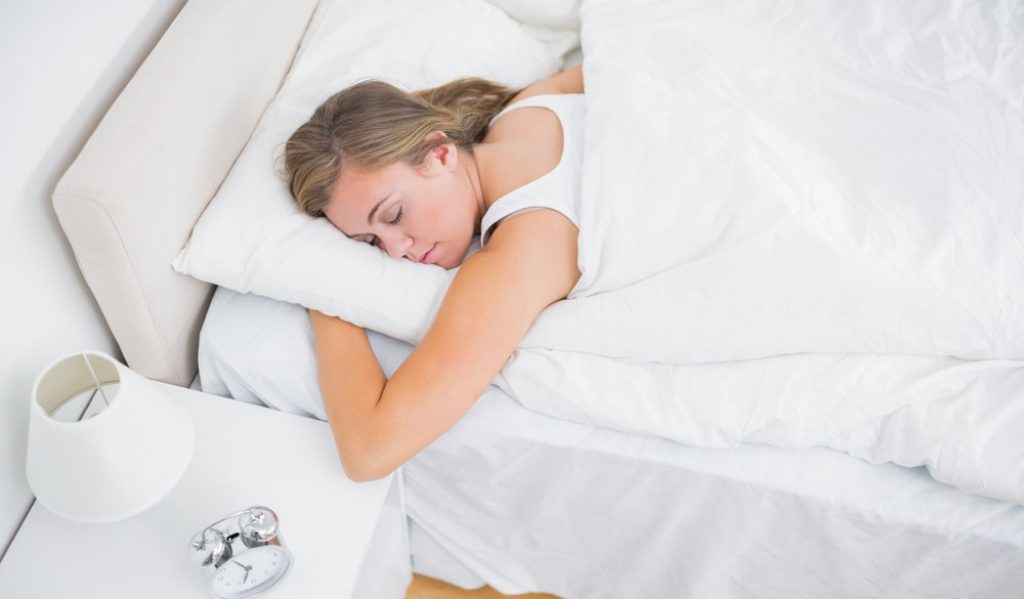 DO SLEEPING POSITIONS MATTER?
YES, sleeping positions do matter when selecting a pillow. Different sleeping positions place varying degrees of stress on different parts of the body, particularly the neck and spine. Your sleeping position and pillow work together to provide support for your head, neck and spine. Ideally, you want your spine to be in a neutral position. A neutral sleeping position keeps your back in an ideal posture, preventing unnecessary pressure on your discs, muscles and nerves. Your preferred sleep position will help determine the best type of pillow suited for you.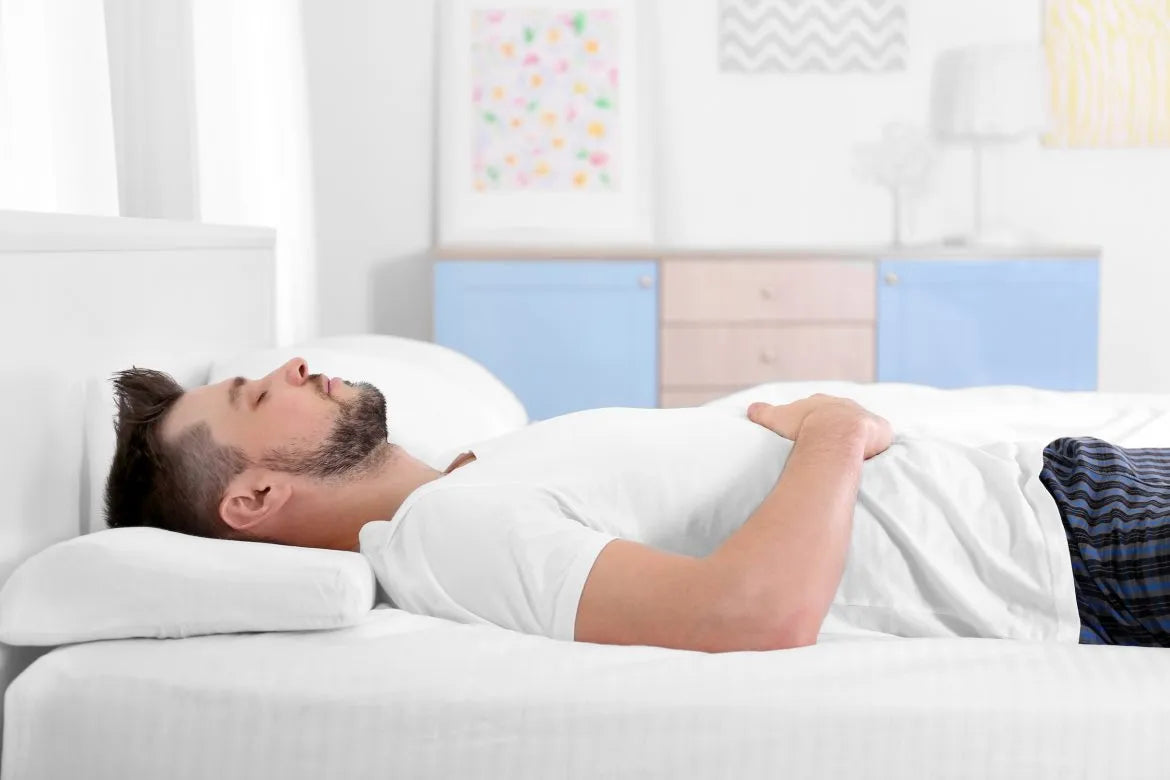 BACK SLEEPER
For back sleepers, it is generally recommended to choose a pillow that provides proper support to maintain the natural curvature of the neck and spine.
Back sleepers may need a flatter pillow, to keep your head and neck in alignment.
Back sleepers typically benefit from a medium-firm pillow that strikes a balance between softness and support. This type of pillow provides enough cushioning to be comfortable while still offering adequate neck support.
Remember, personal preference also plays a role in choosing the right pillow. It's important to try different options and adjust loft and firmness based on your comfort needs and the level of support that feels best for your back and neck.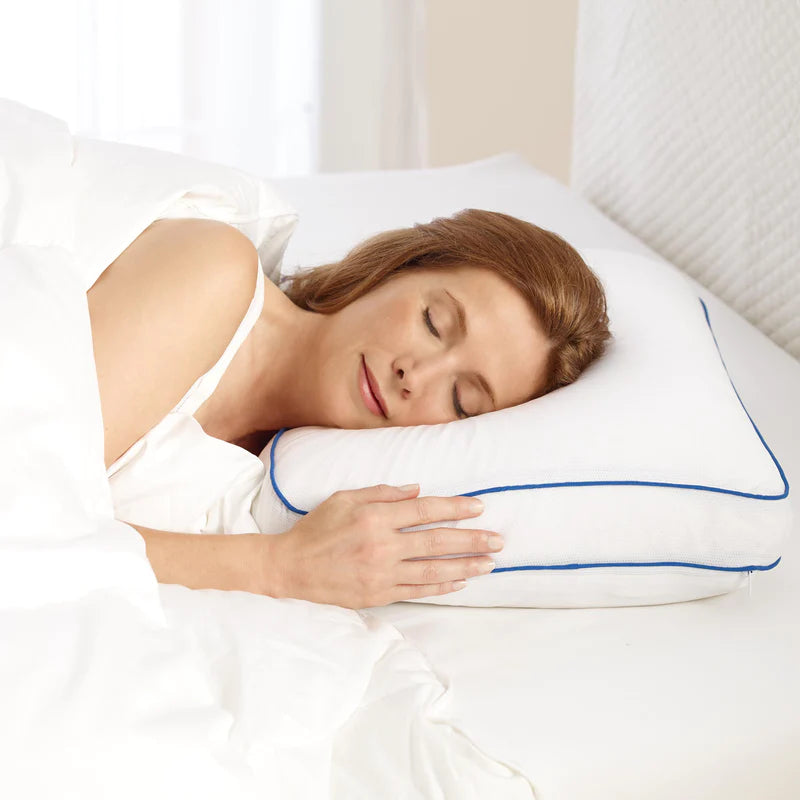 SIDE SLEEPER
For side sleepers, it is important to choose a pillow that provides proper support to keep the head, neck, and spine aligned.
Side sleepers typically benefit from a firmer pillow with a higher loft to fill the space between the shoulder and the head. This helps maintain proper alignment and prevents the head from sinking too far into the pillow.
A specialty pillow with a a center shoulder cutout can provide excellent support for the neck and promote proper spinal alignment for side sleepers. This type of pillow offers targeted support and can help alleviate pressure points.
Ultimately, the ideal pillow for a side sleeper will depend on personal preference and individual body characteristics. It's important to find a pillow that maintains a neutral spine position and provides consistent support throughout the night to ensure a comfortable and restful sleep.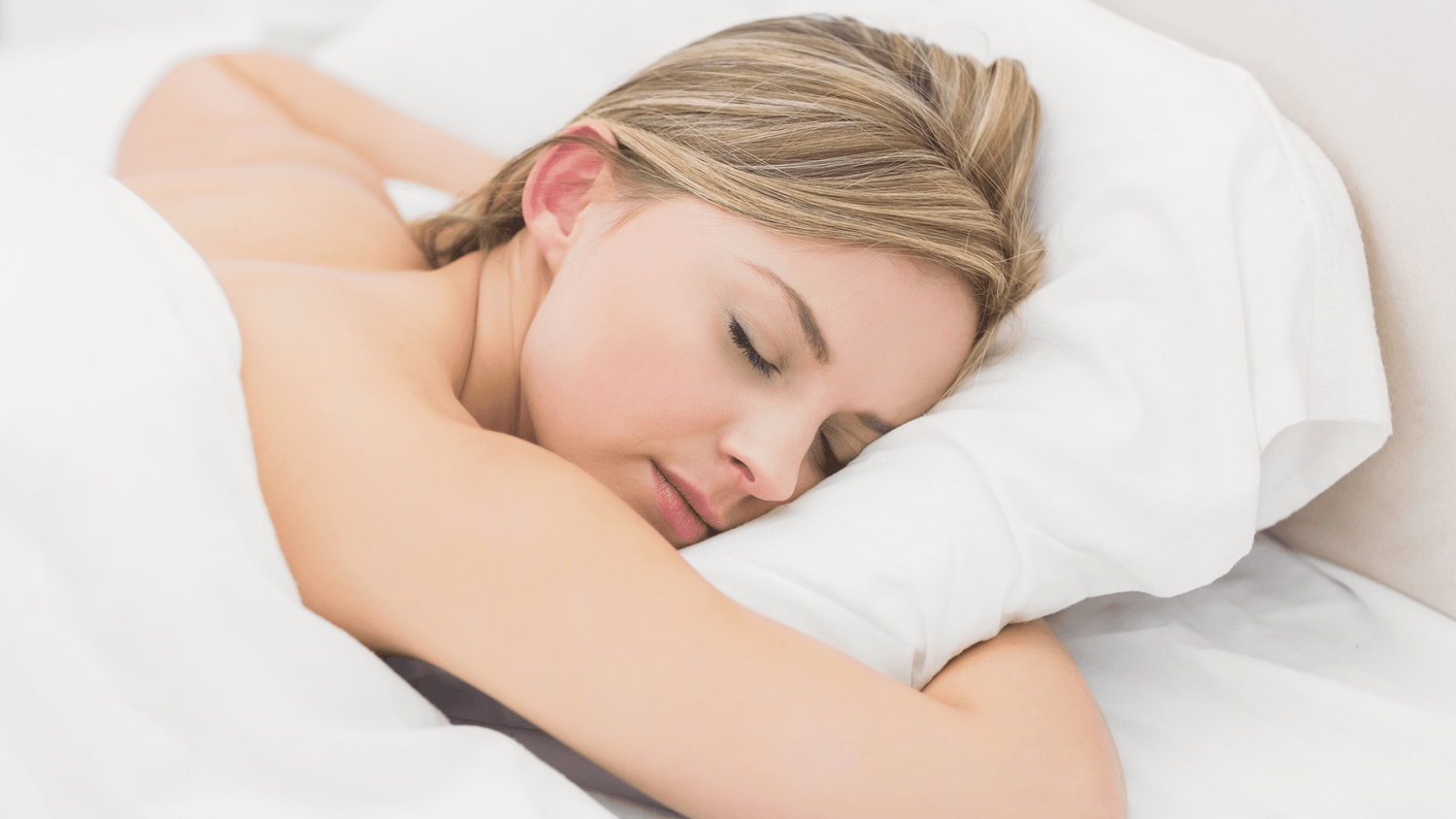 STOMACH SLEEPER
For stomach sleepers, it's generally recommended to choose a pillow that is soft, thin, and low lofted. Stomach sleeping can potentially strain the neck and spine, so a pillow that doesn't elevate the head too much is preferred - or no pillow at all. A pillow under your stomach and pelvis may help prevent back pain.
Look for a pillow with a low loft or thickness to prevent excessive elevation of the head and neck. This helps maintain a more neutral position for the spine.
Remember, it's essential to prioritize comfort and support while ensuring the alignment of the neck and spine. Stomach sleepers may even consider sleeping without a pillow or using a very thin pillow to allow the head and neck to stay closer to the mattress surface. Experiment with different pillow options to find the one that helps you maintain a comfortable and aligned sleeping position.